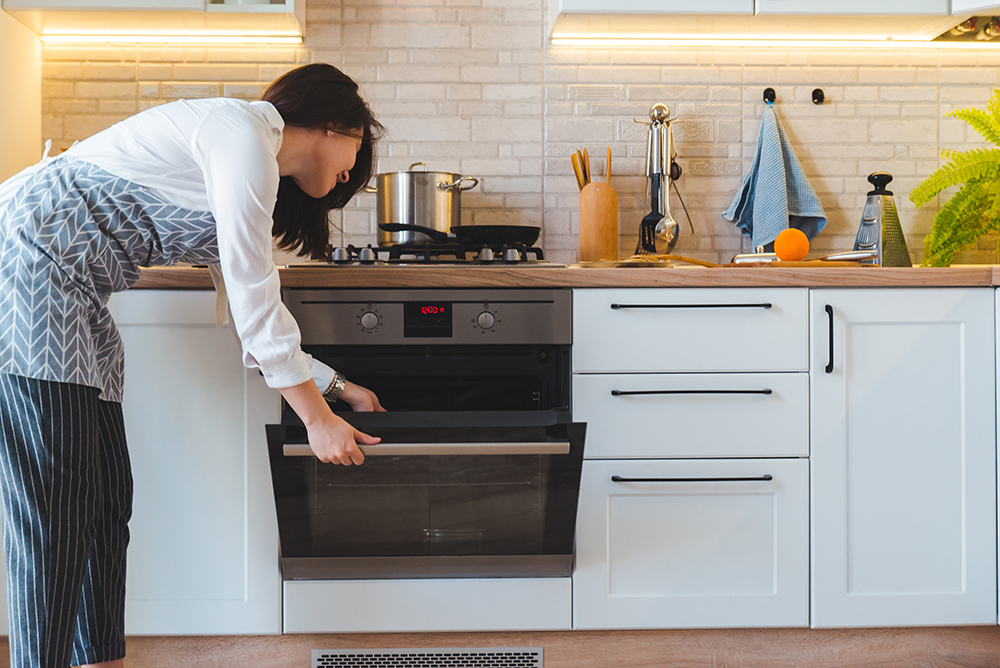 You can use propane throughout your home or cottage for clean-burning, efficient, energy. Using propane indoors is easy and affordable. Best of all a single tank can service multiple propane appliances. No need to litter your property with multiple tanks for different purposes.
Homeowners like you often have many questions, and the good news is: We have the answers. Trained propane professionals can tell you about the many advantages of using propane.
Below are a few of the common ways you can use propane to power your home or cottage.
Cooking
Cook like a chef!
Propane cook ranges give you greater control with precise temperature and even heat distribution. With instant gas flames that eliminate waiting for burners to warm up – you'll be cooking like a pro in no time. As an added safety feature, propane gas burners also cool quickly.
Cooking with propane, on average, costs less than half of cooking with electricity. And 97% percent of professional chefs prefer cooking with gas!
Advantages of cooking with propane:
Cooking with propane, on average, costs less than half of cooking with electricity.
Propane gas will respond instantly, electric elements won't.
Propane gas burners won't have problems with warped-bottom pans, whereas electric heat elements require flat-bottom pans to maximize their cooking ability.
Gas provides more even heat across the bottom of pots and in the oven, which means fewer hot spots.
Propane-fueled cooktops offer instant heat and absolute temperature control, allowing users to adjust from a boil to a simmer in seconds.
Pilotless ignitions on propane stoves eliminate the need for a constant pilot light, saving a homeowner 40% overall in energy use.
Unlike electrical appliances, many propane cooking appliances are not affected by power outages.
Cooking with style
Surveys continually prove that consumers prefer to cook with gas because it provides more precise temperature control and heat delivery than electricity. Propane cooking appliances can integrate style and functionality into any new home, regardless of its size or architectural style.
Propane cooking appliances cover a wide spectrum, from low-cost economy models to deluxe units that combine every imaginable cooking convenience and energy-saving feature. The wide variety of ranges, ovens, and cooktops available today can give homebuyers and contractors a choice of unique and functional kitchen designs.
Saving you money!
Various energy-savings features (such as pilotless ignition and improved insulation) are also available on propane cooking appliances. These features can reduce gas consumption by 30-50%, further increasing propane's cost advantage over electricity.
Hot Water Heaters
Propane-powered hot water heaters heat up twice as fast as electric models and are up to 30% less expensive to operate.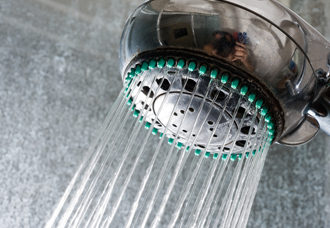 Propane water heaters offer many other advantages over electric models such as:
Higher efficiencies
Quicker recovery rates
Smaller storage space requirements
Continuous hot water supply
More accurate temperature adjustment
A wide selection of sizes, installation, and venting options
Reduced risk of power problems
Recovery rate that's twice as fast
Propane gas water heaters have a recovery rate nearly twice as fast as electric water heaters. That means a homeowner can get more hot water from a smaller sized tank and reduce the amount of energy required to store hot water.
Small size, big performance
When considering the use of space in a home, the fact that a much smaller propane water heater can do the job of a larger electric unit is important. Propane water heaters are also extremely durable and can last for many years with minimal service requirements.
Contact us if you'd like to learn more about propane water heaters.

Furnaces
Upgrading to a propane furnace can help you save money and energy.
With efficiency ratings of 92-96%, that means 92 to 96 cents of every dollar spent on heating costs are actually heating your home! Compare that to mid-efficiency furnaces with ratings of anywhere from 78-87% and you can see why propane makes a lot of sense.
Propane heating is an environmentally-friendly option.
Propane is one of the cleanest-burning home heating fuels available. It doesn't strain the electric grid, so it doesn't contribute to the risk of power outages. From furnaces to fireplaces, propane offers new ways to keep your home warm and comfortable year-round, while protecting the environment.
Propane heating systems can be configured as central or zone, forced air or radiant. Propane furnaces come in all shapes and sizes and have a typical operating life of 15 to 20 years.
Forced-air propane furnaces offer many features:
Propane furnaces have low-profile designs, so they can fit into tight spaces with height restrictions or narrow side clearances. Some can even be put inside a closet. Many models can be installed and vented in a variety of ways, and some are even certified for zero clearance on side and back, to sit flush against walls.
Most of today's propane-fueled furnaces are equipped with electronic ignitions that activate the burners only when fuel heat is needed. This enhances efficiency and safety by eliminating the need for standing pilot lights.
Propane furnaces have operating lives of 15-20 years (5-10 years longer than electric heat pumps).
Propane furnaces offer warmer air than electric heating systems, and they operate in short intervals to minimize operating costs.
In general, a propane furnace means significantly lower costs than heating with electricity.

Fireplaces
An elegant addition to any home, a propane fireplace offers many exceptional benefits.
You can install indoor fireplaces as freestanding units, wall insets, within traditional masonry, or as ultra-contemporary designs. They can also be equipped with a variety of comfort and convenience options, including push-button ignition, remote control, variable heat controls and thermostats.
Fireplaces are in great demand by homebuyers, primarily because of the ambience they provide. Propane fireplaces are also an excellent source of supplemental heat.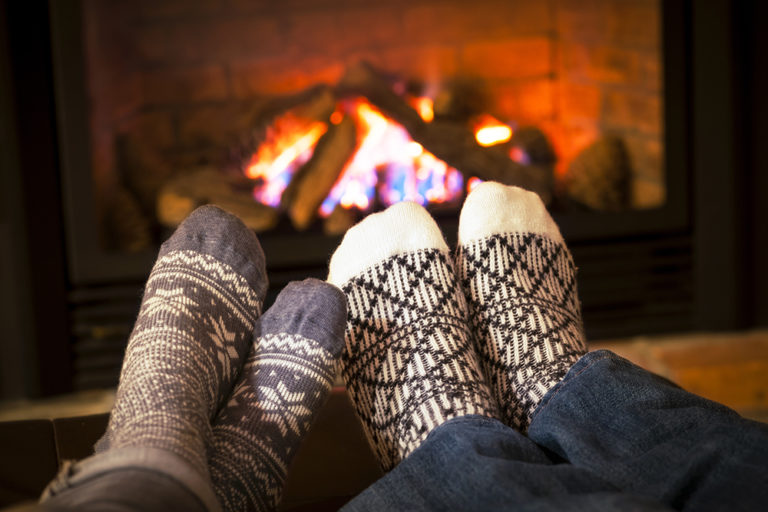 Advantages of using a propane fireplace:
Propane gas fireplaces and stoves heat more evenly and more efficiently than wood-burning hearth products. They can also heat a larger area, which means less reliance on primary home-heating systems and significant cost savings.
Many modern propane fireplaces have low clearance requirements, providing installation flexibility. They can be direct vented, which eliminates the need for a chimney. This makes them ideal for use in new homes.
Propane fireplaces are safer for new homes than wood-burning fireplaces because there are no smouldering ashes or flying sparks. Turning off the gas supply will immediately extinguish any flame.
Propane gas fireplaces do not produce the smoke and ash residue that wood-burning models do. Clean-burning propane means furniture, window coverings, and home decorations don't need to be cleaned as often as in a house with a wood-burning fireplace.
Propane fireplaces are also convenient. If you want the ambiance or warmth of your fireplace, just flip the switch!

Dryers
Dry your clothes more efficiently and for less money.
Propane-powered clothes dryers are more efficient and are less expensive to operate than electric dryers. They also reach optimal temperatures more quickly and they require less time to dry clothes evenly.
Propane clothes dryers can complete the drying cycle in about 1/4 less time than it would take an electric model, resulting in substantial cost savings for the homeowner.
Space Heaters
Warm-up any room without touching your thermostat. Enjoy the comfort of a propane-powered space heater in the bedroom, office or any other location that needs a little warmth.
For more on the applications of using propane indoors visit the Canadian Propane Association.