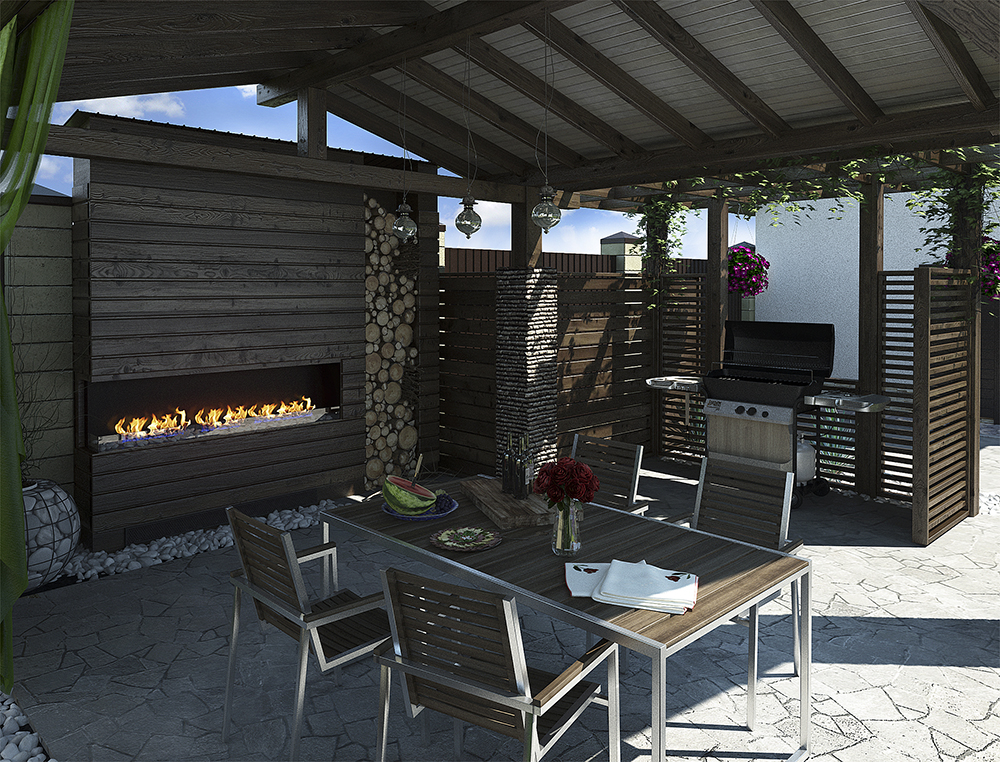 Just like in your home, propane has can power many of the appliances in your backyard. Using propane outdoors is easy and affordable. Best of all multiple propane appliances can be serviced from a single tank. No need to litter your property with multiple tanks for different purposes.
Homeowners like you often have many questions, and the good news is: We have the answers. Trained propane professionals can tell you about the many advantages of using propane.
Below are a few of the common ways you can use propane to power your home or cottage.

BBQs
Traditionalists may favour a charcoal BBQ for the claim it improves the flavour of food prepared on it, however, that is simply a myth. Once the charcoal has been heated there are no aromatics left meaning that charcoal does not, in fact, impart any unique properties to food. Why waste the hours necessary to prepare a charcoal fire when you can be grilling within minutes with propane?
When choosing between propane and natural gas, propane offers a few advantages.
propane burns hotter than natural gas (2500 BTU's vs 1000 BTUs), which some grilling purists believe is one of the most important factors to keep in mind.
Natural gas is often not available in rural areas.
Propane is more environmentally-friendly because there's no lead, lower GHG emissions, and produces only water vapour and carbon dioxide.
Pool & Spa Heaters
Take the plunge.
Propane pool and spa heaters bring the water to the desired temperature quickly and on average they maintain that temperature more cost-effectively than electric models.
If a pool is part of your customer's dreams, it's important to ensure that the water temperature can be maintained at a comfortable level. Propane pool and spa heaters are the answer.
They're convenient, cost-effective, and dependable.
Outdoor Fire Pits
An elegant addition to any home, a propane fire pit offers many exceptional benefits. Fire pits are in great demand by homebuyers, primarily because of the ambience they provide.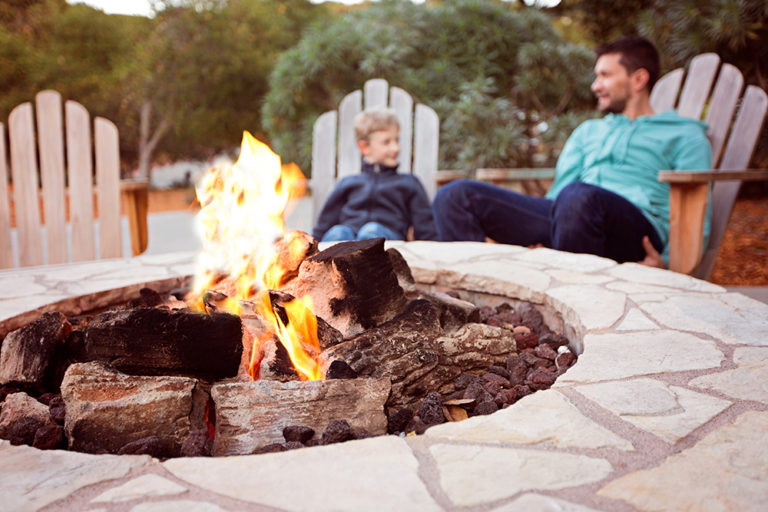 Fire pits come in a range of shapes and sizes to fit any entertainment area. They can also be equipped with a variety of comfort and convenience options, including push-button ignition, remote control, variable heat controls.
Advantages of using an outdoor propane fire pit:
Propane gas fire pits do not produce the smoke and ash residue that wood-burning models do.
Propane gas fire pits require less cleanup
Minimal setup time. Start a fire quickly and not worry about maintenance to keep them going.
There is no need to store wood, which attracts pests
Safer because there are no smouldering ashes or flying sparks. The flames are immediately extinguished when the gas supply is turned off.
Generators
Emergency propane generators are a great convenience for rural living. Propane-powered generators provide you with excellent 'peace of mind' living for those times when the power goes out.
By utilizing your propane heating supply, you know you've always got fuel on hand for emergency situations. And today's modern generators can run weekly test cycles to ensure your equipment is ready for the unexpected.
For more on the applications of using propane indoors visit the Canadian Propane Association.